Careers At Ongweoweh Corp
Ongweoweh Corp strives to recruit and retain the most highly qualified individuals to join our team. We have a strong commitment to diversity, and individuals from diverse backgrounds are encouraged to apply. We are an equal opportunity affirmative action employer.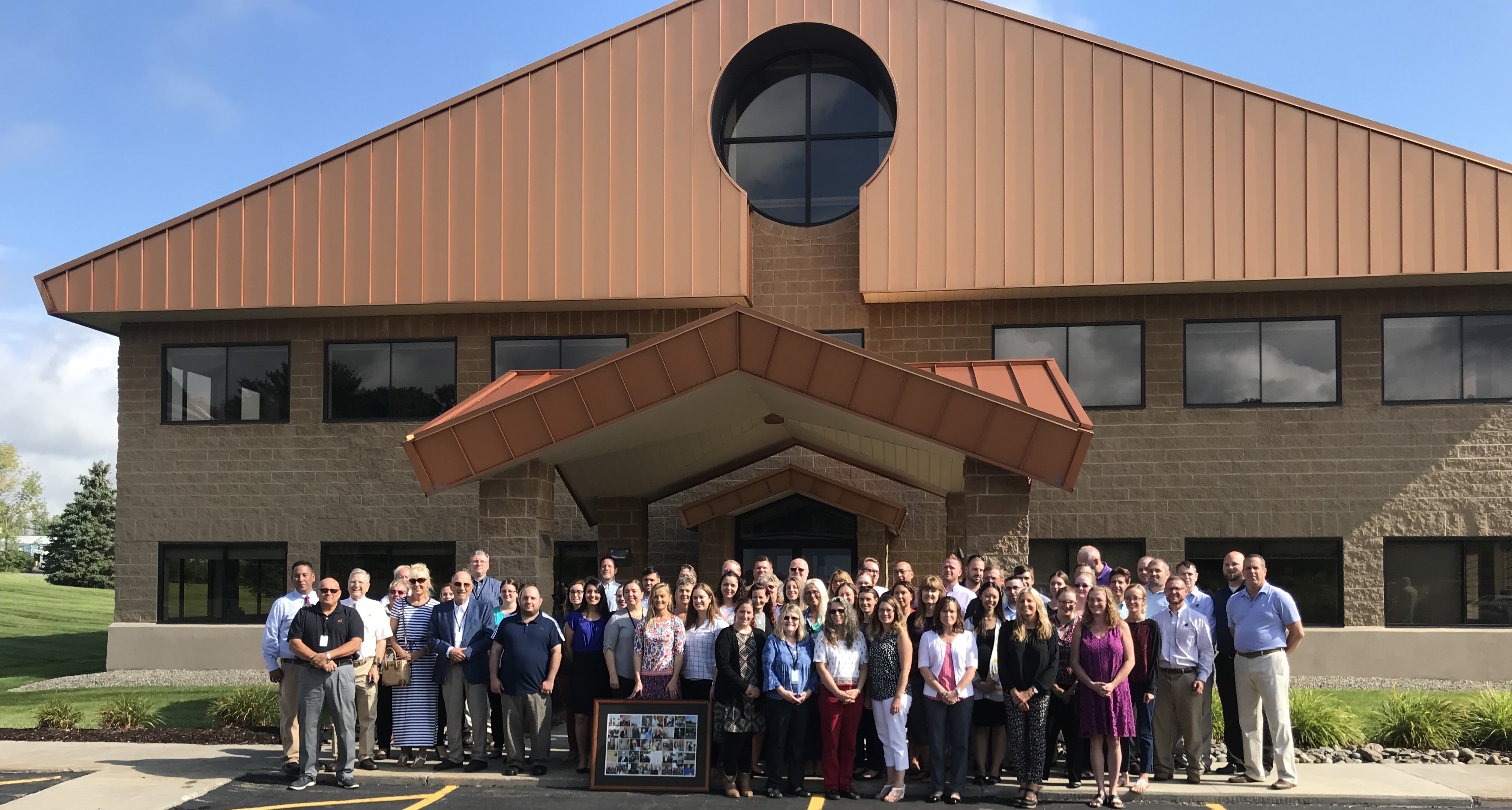 Ongweoweh Benefits
Ongweoweh Corp offers extensive benefits for all of their employee's, covering generous health premiums for individuals and families in addition to providing vision, dental and life insurance. Ongweoweh Corp also provides benefits to qualified domestic partners (same and opposite sex). Our family atmosphere promotes a fun work environment with monthly fun day activities. We also serve our community with a charitable giving volunteer program.
---
Internships At Ongweoweh
Ongweoweh Corp offers internship opportunities to qualified college students in various departments. Interns gain hands-on experience while working on real-world projects and learning from some of the brightest minds in our industry. The Company also has an Internship Program geared toward Native American students as a means to provide Native youth with opportunities for professional development in business.
---
---
Current Openings
Controller
Oversees the Accounting, Subsidiary Accounting and Business Analytics departments. Produces periodic financial reports. Develops, maintains and improves an adequate system of Accounting Records. Guides financial decisions by establishing, monitoring, and enforcing policies and procedures. Protects assets by establishing, monitoring, and enforcing internal controls. Monitors and confirms the financial condition of the company and subsidiary companies. Responsible for the annual productions of budget, and follows generally accepted accounting practices. Oversees and presides over annual audits.
Essential Job Duties and Responsibilities
Manages all accounting functions including but not limited to Accounts Receivable, Accounts Payable,
Subsidiary Accounting, Business Analytics, payroll submission, and purchasing. Reviews, evaluates and implements accounting systems, policies, and procedures. Prepares and presents financial statements and related reports including but not limited to balance sheets, income statements, cash-flow reports, budgets, and variance analysis.
Participates in key decisions as a member of the executive management team. Handles all Legal, Tax, and Treasury concerns. Oversees the financial operations of subsidiary and foreign companies. Oversees the company's transaction processing systems. Implements operational best practices. Supervises the due diligence process of acquisitions.
Supervises monthly balancing of books and monthly account reviews. Coordinates annual independent audit and preparation of annual tax documents. Directs budget preparation, reviews budget proposals, and prepares necessary supporting documentation and justification for proposed budgets.
Provides management with timely reviews of organization's financial status and progress. Oversees the issuance of financial information.
Assists with special projects as required. Performs other related duties as assigned by management.
Education and Experience
•Bachelor's (BA) degree in Accounting/Finance, Business Management or related field required.
• Master's degree in Accounting/Finance or Business Admin preferred.
• 5+ years of progressively responsible experience for a major company or division of a large corporation required. Equivalent combinations of education and experience will be considered.
• CPA certification preferred.
• Experience in partnering with an executive team, and a high level of written and oral communication skills required.
Special Requirements
• Driver's license.
• Regular day and overnight travel to customer or vendor locations.
• Occasional weekend travel may be required.
• Ability to work overtime and be on-call as needed.
  If you are interested in applying to Ongweoweh Corp, please send your resume to hr@ongweoweh.com.
Shannon Martin
Director of Human Resources
607-266-7070
SMartin@ongweoweh.com